For the Love of Sugar's Specialty
Custom Signature Cakes
Through out the years we have created our signature style that we have become known for. Part of that includes our signature "watercolor" and drip. And don't forget the macarons!! We can create a custom cake matching whatever colors and placement you prefer. Our cakes are buttercream based, but we can add some fondant items on as well to make it even that much more special!
Please inquire to receive a custom quote. Make sure to include servings, date, and any images you had in mind for design.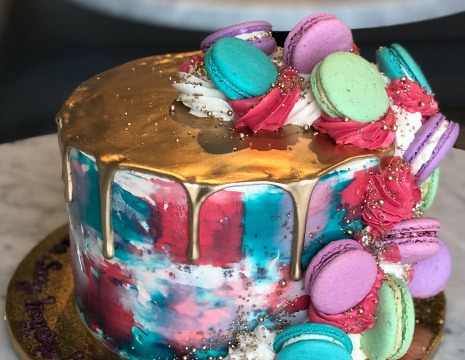 Cake Gallery
Check out some of the signature style cakes made for our clients! Each is hand-crafted and made with love.